Winter is one of our favorite seasons at The Farm because of how cozy everything feels. And after a long day outdoors exploring the trails or biking around our now-empty farm fields, nothing feels better than warming up next to the fire with a winter drink. Around this time of the year, we like to break out our favorite festive drink – the Merry Cranberry Mocktail (or cocktail!). Scroll down to see how to make this super simple drink, perfect for any person at any age.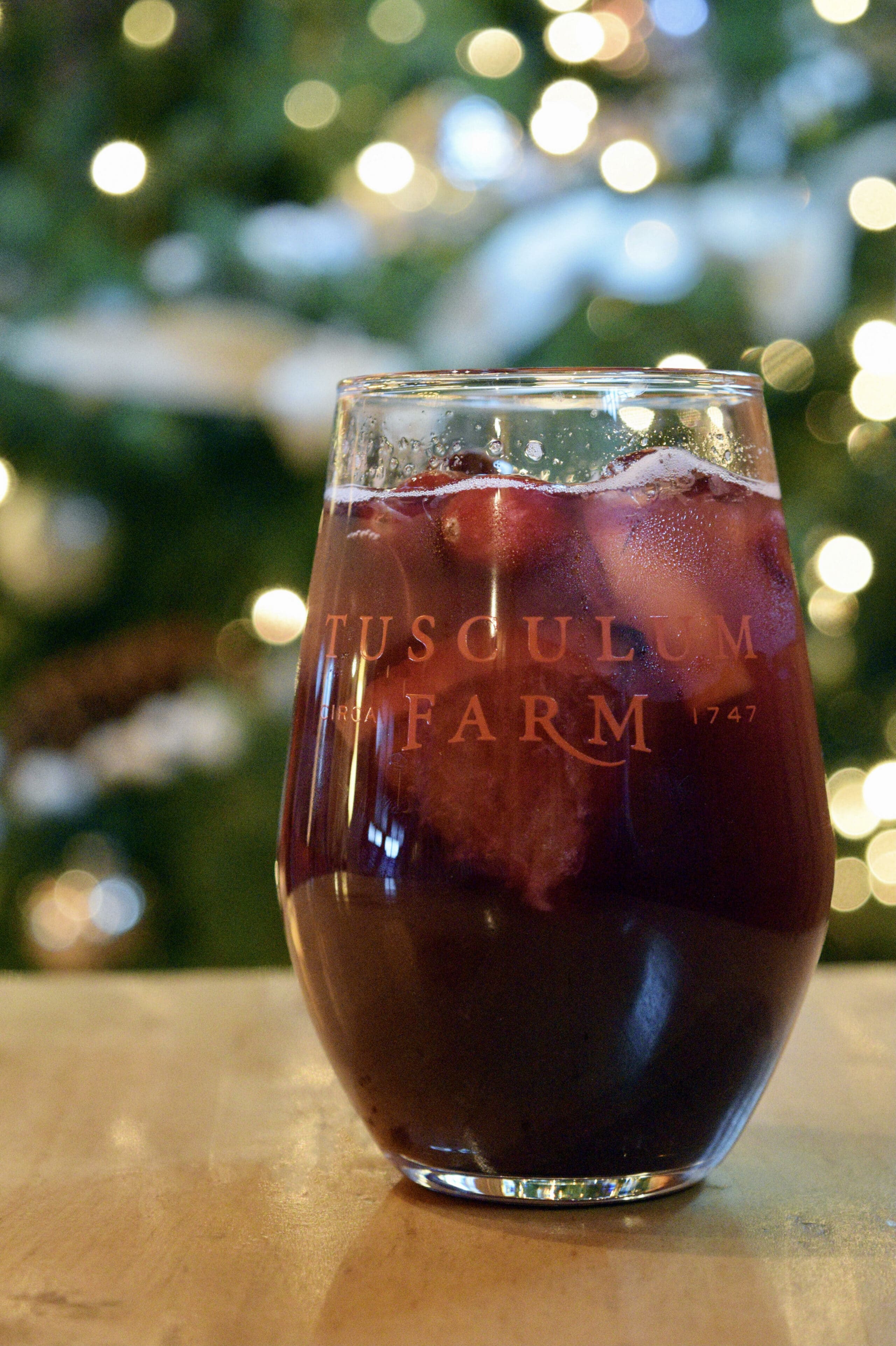 Ingredient List: 
4 ounces rosemary simple syrup
8 ounces cranberry juice (unsweetened)
soda water (or other carbonated beverage)
ice
rosemary sprigs (garnish)
cinnamon stick (garnish)
orange slices
to make it a cocktail – add your favorite sweet red wine
Instructions:
Fill a serving glass with ice. Stir in rosemary simple syrup and cranberry juice. Top with soda
water or sparkling water, add your favorite wine (to taste), garnish with a sprig of rosemary, a cinnamon stick and some thin orange slices, and enjoy!
What's your favorite winter drink? Let us know – we're always looking for more!
If you want to purchase your own Tusculum Farm stemless wine glass (the perfect holiday gift!), visit our gift shop by following this link.